https://www.orlandosentinel.com/news/breaking-news/os-ne-hail-trenton-melbourne-storm-20190327-story.html
City of Trenton Public Safety Department18 hours ago
**CAUTION ICE ON ROADWAYS**
Use caution during your morning commute through the City of Trenton streets!!! There are areas of heavy ice on the roads. City of Trenton Public Works is out working hard to clear the worst areas. These guys don't get the recognition they deserve, out working in the wee hours of the morning in these bad conditions! Thank you Public Works crews!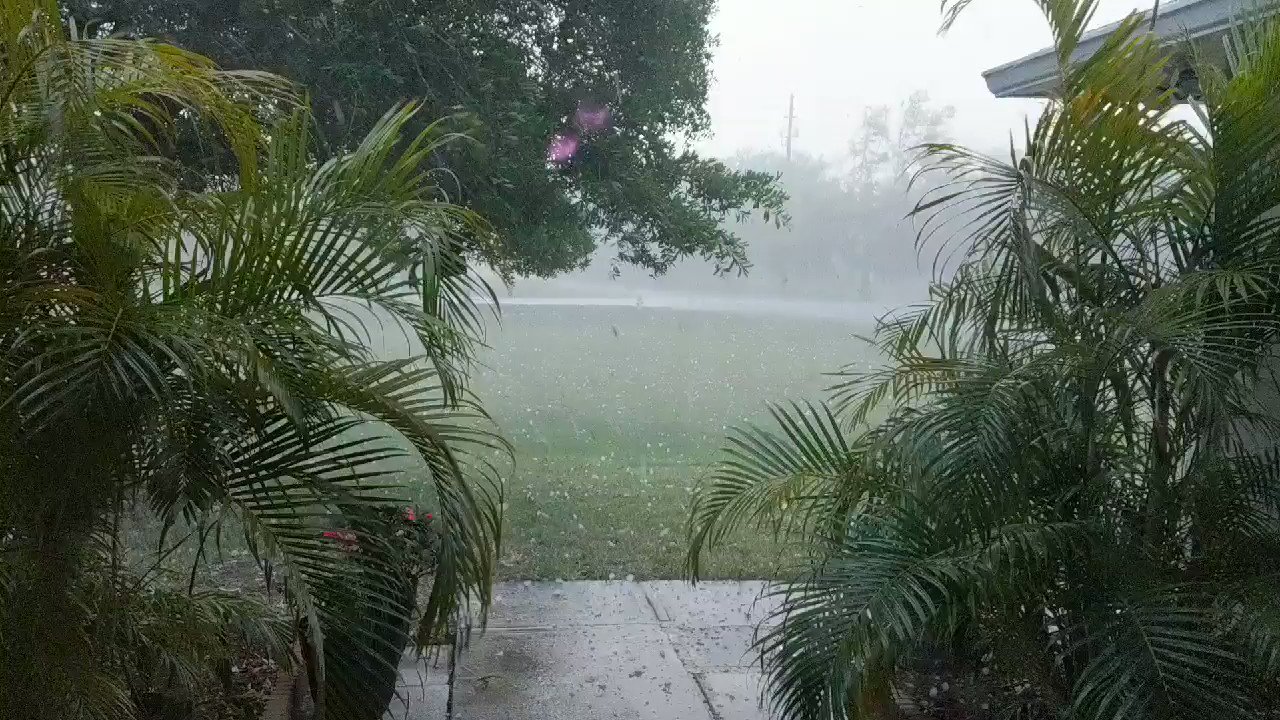 @FloridaStorms golf ball size hail in Cocoa Fl269:10 AM – Mar 27, 201918 people are talking about this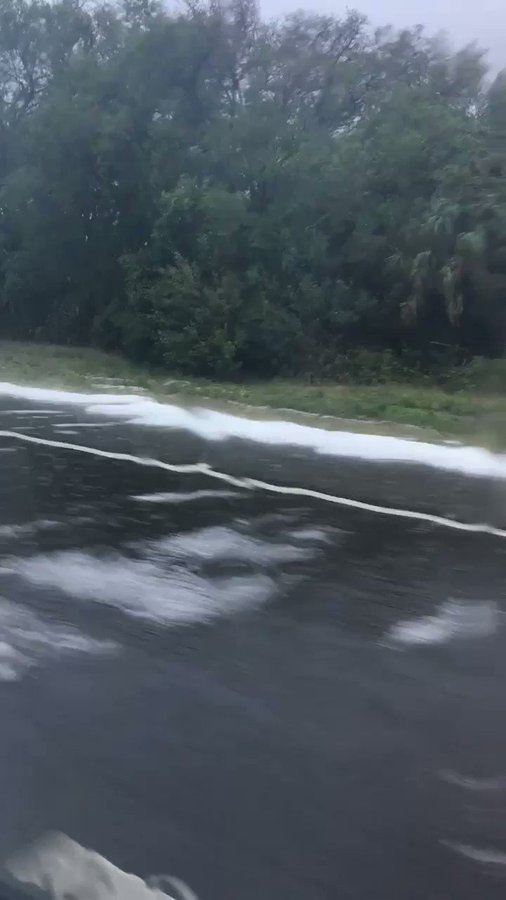 Hail on Interstate 95 in Brevard #weather #brevardcounty #breaking video: Taylor Schollmeyer337:57 AM – Mar 27, 201924 people are talking about thisTwitter Ads info and privacy
Just east of Orlando, Brevard Countywas also building up an excess of hail and hail-related posts on its Twitter pages.
Brevard County's public information officer shared several videos
https://www.orlandosentinel.com/news/breaking-news/os-ne-hail-trenton-melbourne-storm-20190327-story.html
September 2018 – Hurricane Irma made landfall causing damage to Florida's Coast and throughout the state. Click on the links below for the news stories.
https://www.orlandosentinel.com/business/os-hurricane-irma-repair-relief-20180924-story.html
https://www.fox4now.com/weather/hurricane/a-look-back-at-the-development-and-path-of-hurricane-irma
If you're having trouble viewing this email, you may
see it online
.
Do you know a high school senior in Minnesota or North Dakota?
Remind them to get their application in for the 2012 Better Business Bureau Student of Integrity Scholarship Award! There are two scholarships available, one for $5,000 and one for $1,500. These scholarships are designed to recognize and promote ethics and integrity among young people.
Students are asked to write an essay that gives a specific, personal example of how they were challenged or struggled through a difficult situation and how they overcame the situation by the application of high character and personal ethics. The essay needs to be 1,000 words or less and must be accompanied by a personal information page, one letter of reference, transcripts from sophomore and junior years, employment history, a list of extracurricular activities, and any post-secondary education plans.
All essays must be received by Friday, September 21 at 4:00 PM.
Questions?
Contact Mackenzie Kelley at mkelley@thefirstbbb.org or 651-695-2482.
Mark your calendars for Integrity Awards Centennial Gala!
The 2012 Better Business Bureau Integrity Awards Centennial Gala will be held Monday, October 29, from 6:00-9:00 p.m. at the Minnesota History Center in St. Paul. The BBB presents the Integrity Award each year to companies that demonstrate integrity and a strong commitment to ethics in all aspects of their business. This year's event will be extra special as we are also celebrating our Centennial.
This year's keynote speaker is Holly Petraeus, Assistant Director of the Consumer Financial Protection Bureau's Office of Servicemember Affairs. Her role specializes in protecting military families from predatory lenders and unscrupulous businesses. Before this appointment, she led the Better Business Bureau's Military Line. Holly Petraeus is the wife of General David Petraeus, top NATO commander in the Afghanistan war and current Director of the CIA.
Congratulations to our 2012 Integrity Award Finalists!
Category I (1-10 employees)
Brett Dorrian Artistry Studios
Mark O. Finney, DDS
Pet Buddy Plus
White Bear Animal Hospital
Category II (11-50 employees)
Lakeside Cabinets and Woodworking
Raymond Auto Body
Twin Cities Siding Professionals
Category III (51-99 employees)
Handi Medical Supply, Inc
Labrador Talent, Inc
Master Collision Group
Category IV (100+ employees)
CenterPoint Energy
Discovery Benefits, Inc
Park Dental
For more information and to purchase tickets visit
bbbis100.org/integrity
. Make sure to look for your invitation in the mail in the coming weeks.
Thank you to our generous sponsors and partners!
Best Buy; CenterPoint Energy; Think Mutual Bank; Gray Plant Mooty; ABRA Auto Body; Financial Concepts; Northland Group; Clear Channel Radio; Minneapolis/St. Paul Business Journal; Pioneer Press; Clear Channel Outdoor; DelMonte Agency; Memory Vision; Rippe Print; Hubbard Broadcasting; Cedar Valley Exteriors, Inc.; Diversified Construction; Globe University; and Multiventure Properties, Inc.
Better Business Bureau of Minnesota and North Dakota
220 S. River Ridge Circle | Burnsville, MN 55337 • 651-699-1111 • 800-646-6222 • Fax: 651-699-7665
406 Main Avenue | Fargo, ND 58102 • (701) 738-0046 • 800-646-6222
355 5th Ave. S. | St. Cloud, MN 56301 • 800-646-6222
This email was sent to fmannella@cedarvalleyexteriors.com. To ensure that you continue receiving our emails, please add us to your address book or safe list.manage your preferences | opt out using TrueRemove®.Got this as a forward? Sign up to receive our future emails.
April 2011 will be recorded as one of the most catastrophic April's in history. The tornadoes, hail storms and high wind events that ripped across the US has left millions of homes devastated and homeowners scrambling to find reliable contractors to restore their homes.
The below image illustrates the path of destruction on April 27th, 2011: (292 Tornadoes)
The most widely reported on tornado devastated the City of Tuscalosa can be seen in the video below.
Tips for selecting a contractor:
1. Be aware that many restoration contractors will ask you to sign an agreement. It is important to thoroughly read the contract or agreement before signing.
2. Ask your contractor for references that you can call or stop by to see their work.
3. Ask your contractor to provide you with a copy of their license, solicitors permit, liability insurance & worker's compensation insurance certificate.
4. Ask your contractor for a copy of their warranty and information whether repairs are serviced locally or from a national office.
5. Check for a local office, verify telephone numbers and where applicable ask for a copy of their business license.
6. Check to see if the contractor is a member of any regional or national industry associations, such as NRCA.
7. Have the contractor explain his project supervision and quality control procedures. Request the name of the person who will be in charge, how many workers will be required and the estimated time of completion.
There are two methods of compensating you to bring you to a "pre-loss condition."  One is to pay you Replacement Cost Value (RCV) and the second is to pay you Actual Cash Value (ACV). What's the difference between the two? Depreciation.
RCV
Payment based on the replacement cost of damaged or stolen property is usually the most favorable figure from your point of view, because it compensates you for the actual cost of replacing property. If your camera is stolen, a replacement cost policy will reimburse you the full cost of replacing it with a new camera of like kind. The insurer will not take into consideration the fact that you ran three rolls of film through the camera every day for the last two years, causing a considerable amount of wear and tear.
ACV
In contrast, actual cash value (ACV), also known as market value, is the standard that insurance companies arguably prefer when reimbursing policyholders for their losses. Actual cash value is equal to the replacement cost minus any depreciation (ACV = replacement cost – depreciation). It represents the dollar amount you could expect to receive for the item if you sold it in the marketplace. The insurance company determines the depreciation based on a combination of objective criteria (using a formula that takes into account the category and age of the property) and subjective assessment (the insurance adjuster's visual observations of the property or a photograph of it). In the case of the stolen camera, the insurance company would deduct from its replacement cost an amount for all the wear and tear it endured prior to the time it was stolen.
When your adjuster comes out to settle your claim, they will prepare an estimate of damages, then deduct your deductible and deduct the value of depreciation. Depreciation value is often determined by the Property Loss Research Bureau – a third party organization that performs all research related to insurance claims and loss. Typically insurance companies follow their standards.
Here's where the important part comes in. If you have an ACV policy, you get your check and that's it. Once depreciation is deducted and you get the actual cash value, the claim is settled. You have to come up with the actual amount to do repairs on the property and replace contents. However, if you have an RCV policy – you're in a much stronger position. In an RCV policy, you typically get your actual cash value check when the adjuster first comes out….then you get another check that covers the difference between ACV and RCV after your contractor completes repairs on the property.
No Code Upgrade Policies
Some policies will provide either ACV or RCV coverage, but exclude items that are 1) not already existing and 2) required under current building codes. For example, ice and water and drip edge are required in some municipalities in the state of Colorado. However, if these items are not currently on the roof and the homeowner has a "no code upgrade policy," the homeowner is responsible for these costs.
**Some of the information provided is the property of © Insurance Information Institute, Inc. – ALL RIGHTS RESERVED
Staff from Cedar Valley Exteriors' corporate office recently helped out a family in Minneapolis, MN through Habitat for Humanity's "A Brush with Kindness" program.  Cedar Valley Exteriors' employees re-sided, painted, stained and provided exterior repair to a local family stricken with illness and financial issues.
Here are a few photos from our work:
Habitat for Humanity's "A Brush with Kindness" program helps preserve home ownership by partnering with homeowners struggling to restore and maintain a safe and decent place to live. When basic expenses exceed income month after month, home maintenance is the usual casualty. Years of deferred maintenance can cause a downward spiral of home deterioration and unsafe living conditions.
"A Brush with Kindness" is about connecting people and restoring homes through simple acts of kindness so that homeowners can once again live in a safe and decent home.  For more information, visit Twin Cities Habitat for Humanity.